Plan of creating Industrial park "Lymanskyi" envisages the construction of a modern, high-tech developed economic complex with effective management of technological processes, with the expected number of 1200 new working positions.
General characteristics of the Industrial Park territory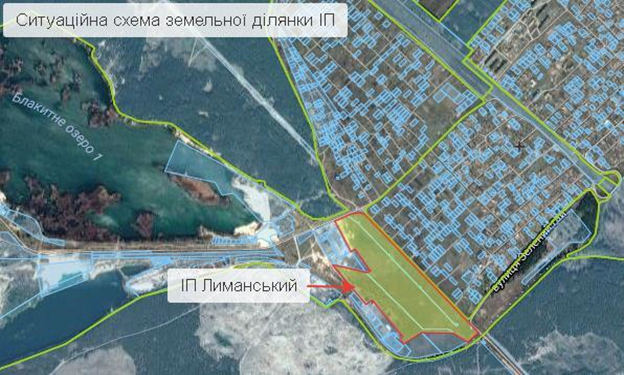 ---
Total area: 27,52 ha
---
Location of the site: Oborony street, Lyman city, Donetsk region
---
Land category: industrial land
---
Intended use: 
For the placement and operation of the main, auxiliary and ancillary buildings and structures of enterprises of the processing, machine-building and other industries
---
Transport infrastructure:
National highway: Kyiv-Kharkiv-Dovzhansky (to Rostov-on-Don) (М03) – 23 km
Railroad station: Donetsk railway, Liman station – 1,5 km
River/sea port: Mariupol Commercial Sea Port — 248 km.
Airport: Kharkiv International Airport — 201 km
---
Type of land: «brownfield»
---
The term for which Industrial park "Lymanskyi" is created makes 30 years.